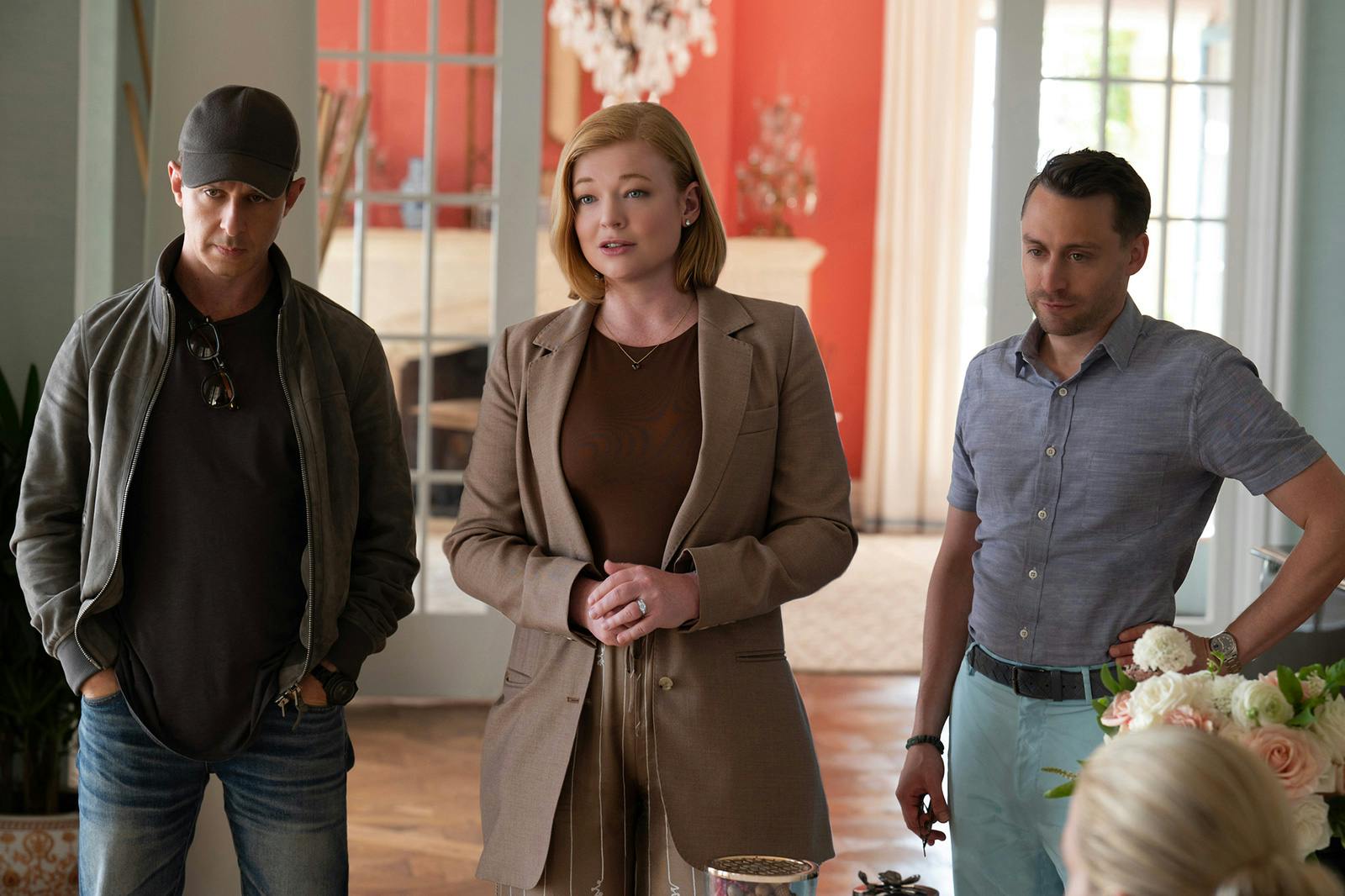 Quiet luxury, also used interchangeably with "old money style," is nothing new. Yet, amid the trending appearance of Y2K fits and its loud predecessors, this timeless, covertly luxurious aesthetic has found a new special place in the cultural consciousness. But why now?
Social Media? Logo fatigue? Anxiety about the economy? Our obsession with the Succession's dysfunctional Roy family and their "f.u. -money"? All of these factors may have played a role in the aesthetic's prevalence throughout our daily scrolling.
Outside of our screens, this new digital obsession has had real-world implications. According to Business of Fashion, the luxury heritage group Ermenegildo Zegna Group is seeing double-digit growth across its stores. Equally, hyper-luxury brands like Hermés, Loro Piana, Brioni, and Delvaux have experienced increased market values in the billions thanks to a reinvigorated interest in timeless luxury items.
The good news is that if you are interested in cosplaying as your favorite Roy family member, you do not necessarily need to be the heir to a multi-media conglomerate.
The old-money aesthetic is not limited to a specific social hierarchy. In fact, quiet luxury is less about wealth and more so about exuding confidence — picking elevated essentials that not only last a lifetime but that make you feel like 100 million bucks, regardless of your fashion budget. With the right selection of fabrics, color palettes, and styles choices, you can dress your way into a party at The Hamptons this summer.
Using some of our favorite old money-style icons, we will answer the question, "What is quiet luxury in 2023?", "Where to buy old money style clothes?" and bless you with some of the best old money fits that you can use to refine your wardrobe.
What is old money style? And, what is "Succession fashion"?
For the uninitiated, "old money" traditionally refers to extremely rich people who have preserved their wealth over generations. An excellent example of this would be the fictitious Roy family from HBO's "Succession' and their alleged real-world counterparts, The Murdochs.
In a world where there's no need to showcase how wealthy you are, let alone who you are, luxury thrives but covertly. Individuals in these circles prefer "whispering about their wealth" via beautifully made and timeless clothing fitted together with seductively comfortable fabrics and stealthy, eye-watering accessories. It's all very much IFKYK.
Ostentatiousness is discouraged. Here logos and loudness are almost non-existent, whereas clean lines, dark and neutral tones, and relaxed and airy tailoring take center stage. It's not necessarily minimalism. If anything, it's an even more lofty version of normcore, or the Italian "sprezzatura." Succession fashion fully manifested.
What brands are considered "quiet luxury"?
Again, subtly is the key here — with a nonchalance about the pricey piece you're wearing paired with the confidence to pull it off. Those who participate in the old-money aesthetic gravitate toward brands like Loro Piana, Brioni, Delvaux, Jil Sander, Canali, BODE, Brunello Cucinelli, and The Row.
When pursuing the world of old money fashion, you can approach it in two ways. You don't necessarily need to drop over $850 on Loro Piana loafers, but if you want to buy a few timeless investment pieces, there is nothing wrong with that. Whether it is a well-made coat (Though, wealthy people might not wear coats?), a cashmere knitwear, a luxury watch, or even a pair of loafers — if taken care of properly — it can last years and years after its initial purchase.
Secondly, sub-categories of the old-money aesthetic, like "American prep" and "sprezzatura," can be easily replicated with much more accessible brands like Ralph Lauren, LEMAIRE, Amié Leon Dore, and Allen Edmonds.
To help you better understand what to look for, we compiled our favorite quiet luxury looks and where to shop them.
Shop our favorite "old money style" looks below.
Kendall Roy in 'Succession'
Succession's Kendall Roy may always look miserable, but his wardrobe is a masterclass in quiet luxury. The Waystar heir dresses inconspicuously, opting for quiet colors and perfectly tailored outfits.
Even his recurring baseball caps are quietly expensive, thanks to that Loro Piana quality design. Compare this to Succession's less wealthy, Tom Wambsgan. Looking at the two, Tom's clothing in the earlier seasons, at times, felt clunky, poor fitting, and I even spotted a faux pas, Moncler logo in Season 2 Episode 6. This is actually intentional. Costume designer Michelle Matland uses these subtle wardrobe style choices between the two to highlight the difference between someone who has always had money — Kendall, and someone who didn't grow up with it — Tom.
Dickie Greenleaf in 'The Talented Mr. Ripley'
Dickie Greenleaf is basically a recurring motif on all those old money archive pages on Instagram, but for a good reason. Aside from Jude Law playing his usual charming self in the beautifully shot "The Talented Mr. Ripley," his old money fits here, hit hard. Think knit polos, relaxed tailored suits, linen shirts, tennis sneakers, all with a hint of sprezzatura, and you get the idea. If you're planning to vacation in St. Kitts or Marina di Portofino, he's the perfect blueprint for "old money during the summer."
Gstaad Guy
Gstaad Guy has won over thousands of fans, influencers, and fashion designers by parodying the same old money types that we are writing about. Taking on 1 of 2 personas or both, Guy pokes fun at British aristocratic society and Gen Z old money. Ironically, Guy does "low-key luxury" better than some people on this list. I am pretty sure this man bleeds Loro Piana.
Steve Jobs
And we're here again. That's right, normcore shares some DNA with quiet luxury. Steve Jobs sits perfectly at the crossroads, with his custom Issey Miyake turtlenecks being the lynchpin to bring it all together. It's said that the Apple co-founder had Miyake make him 100 black turtlenecks. I am sure, you will be fine with just one.
Naomi Pierce in Succession
Rival to the Roys, the Pierces are the show's true old-money family, with Naomi Pierce embodying stylish, quiet luxury. Naomi plays with monochromatic palettes and proportions using brands like Celine and Proenza Schouler. She does this all with impressive nonchalance and confidence, making her one of the best-dressed people on Succession. You can learn a lot from Ms. Pierce.
Ps. The Succession theme shouldn't go this hard. It f***in slaps.
Want to keep browsing? Head to the Highsnobiety Shop for more products that we love. Highsnobiety has affiliate marketing partnerships, which means we may receive a commission from your purchase.
Meanwhile, here is everything you need to know about streetwear's preppy resurgence.